Robert Beatty
Seeking Product Management position to develop next-generation products and novel technologies--with special interests in Artificial Intelligence / Machine Learning (AI/ML), Cloud Computing, and Mobile Software Development.
Robert is a results and data-driven technologist with proven track record of combining engineering acumen and business strategy in order to deliver successful products. He has worked on projects spanning from basic research and proof of concepts to full flagship products. He is comfortable working with small, agile teams to large, complex systems with hundreds of contributors.
Education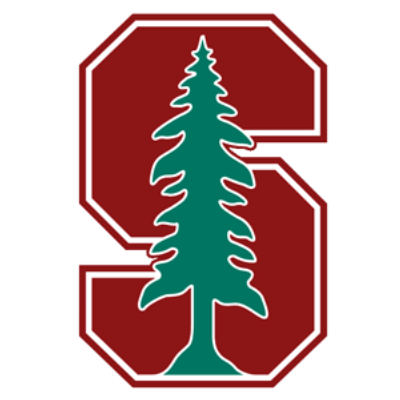 Stanford University
B.S. & M.S. Electrical Engineering with emphasis in solid state physics and photonics.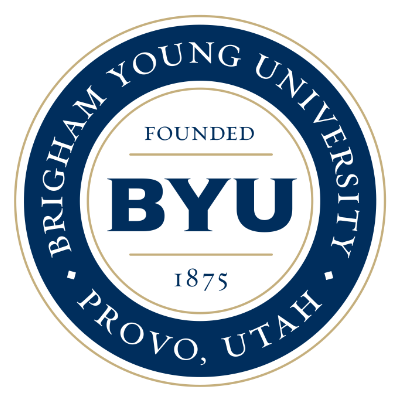 Brigham Young University
Undergraduate Academic Study
General
Product Management

Product Lifecycle Management

Artificial Intelligence

Machine Learning

Cloud Computing

Mobile App Development (iOS and Android)

Agile Methodology (Scrum Master Certified)

Linux Servers
Software
Amazon Web Services (AWS)

Google Cloud Platform (GCP)

Unity 3D

Jupyter Notebooks

Visual Studio

Xcode

Android Studio

Adobe Creative Suite
Programming
C#, C/C++

Objective-C

Python

Matlab

HTML, CSS

Java

Javascript

SQL, NoSQL, SQLite
Honors
Apple iPhone New and Notable in App Store (2010)

Intel Developer Forum (2010)

Intel Rotations Engineers Program (2009)

Stanford Research Experience for Undergraduates (2006)

Stanford LDSSA Committee Member (2006)

Full Academic Scholarship at Brigham Young University (2005)

LDS Missionary in the Czech Republic (2004)

International Baccalaureate Recipient (2001)

National Honor Society (2001)

Eagle Scout Award (2000)
Languages
English (Native)

Czech (Intermediate)
Testimonials

Robert is an exceptional product leader and an amazing person. Any company he decides to join in the future will be lucky to have him. While he is uniquely knowledgeable in the intersection of AI, Cloud, and systems, Robert's best qualities are customer-empathy and ownership. Robert is one of the most passionate PMs I've worked with when it comes to customers. Sales love bringing him into customer engagements because customers trust him. His superpower is the ability to listen to the customer and to clearly advocate for their needs internally with engineering and business leadership. On ownership, I've had a chance to work with and manage many PMs through my career. Ownership is a key quality that we look for in a PM, but many fall short. It has to do with approaching the role with deep respect, for yourself and for others, day in and day out. It's about responding to the opportunity, knowing your peers and business depend on you. Robert exemplifies ownership and executes his work with tremendous quality. Please feel free to reach out to me directly. Robert is amazing and would love to provide more details if you are thinking of working with him in the future.
I had the pleasure of working with Robert as a colleague at Google company where he served as a GPU Product Manager. Robert's technical knowledge and experience in the GPU industry is unparalleled. He consistently demonstrated his ability to understand the market and customer needs, and translate them into successful product strategies. As a product manager, Robert was not only able to identify key trends and opportunities, but also effectively communicate them to cross-functional teams, resulting in the successful launch of multiple GPU products. He was always able to balance the needs of the business with the needs of the customer, and was able to navigate the complex landscape of the GPU market with ease. Beyond his technical acumen, Robert's leadership skills were outstanding. He was able to lead and motivate cross-functional teams to deliver on time and on budget. He was also able to build strong relationships with key stakeholders, both internally and externally, and was able to successfully negotiate deals with major OEMs. Overall, I highly recommend Robert for any role related to GPU product management. He is an asset to any organization and I believe he will continue to excel in his career.

What can I say, other than Robert is one of the best product managers I have encountered. All throughout my career, I have partnered with product managers to facilitate improvements, modifications, and outright creation of new products based on customer feedback and my perspective as a Field Sales Engineer & Account Manager supporting the top technology companies in the industry. With that being said, I have to emphasize that Robert exemplifies the qualities that an outstanding PM should carry. In particular, his collaboration & partnership with field sales/engineering and their customers is unparalleled. Robert is excellent at handling organizational complexity by keeping a pulse on end-customer demands through constant interaction with the field sales teams and their respective customers as well. Time and time again, Robert demonstrates aptitude towards incorporating customer feedback into future product features and capabilities. This ear-to-the-ground and full-on partner mentality with our customers ensures that the GCP products under his management are consistently innovative.

Robert stands out as one of the best Product Managers I've worked with at Google Cloud. His knowledge and expertise in the domain, coupled with his thoughtfulness, collaborative spirit and patience, made him one of the best PMs to work with. Despite multiple large challenges on some of our projects, he always found ways to align large groups of stakeholders and keep the team moving toward the goals. His customer obsession and focus on delivering value is apparent in his ability to effectively communicate, translate, advocate on behalf of and deliver results for the customers. I can't recommend Robert enough, and would always welcome the opportunity to work with him again.

I had the pleasure of working closely with Robert for 3 years. In that time, and under Robert's leadership, we launched many next-gen GPU products benefiting millions of global users. Robert is an exceptional Product Manager with many years of experience in Cloud, AI/ML enterprises, and other engineering spaces. He has a keen understanding of technical details, market trends, and customer needs that guide an informed strategic vision. Robert has excellent communication skills, expertly conveying complex topics and roadmaps to cross-functional stakeholders time and time again. He regularly balances competing priorities and manages multiple projects with ease, always delivering quality results on time and in budget. Robert is also a thoughtful leader, fostering a positive and collaborative team environment. He is always approachable, inclusive, and easy to work with. In short, Robert is an incredibly valuable asset to any organization and I highly recommend him for any Product Management roles.

Highly recommend Robert for senior Product Management roles. I had the pleasure of working with Robert directly during his time at Google Cloud, where he drove the product strategy for HPC. The collaboration with Google engineering teams was impeccable. Robert is most definitely one of the finest Product Managers I've worked with in my career. As an engineering lead, I was blown away by Robert's thought leadership, acute customer focus, thorough fundamental research and articulate presentation of his innovative ideas and product development. Robert brings in a wealth of industry knowledge and a sharp technical acumen that are essential for building products with disruptive innovation. I strongly believe that Robert can make a huge impact to whichever product he turns his attention to!
I have worked with Robert on multiple Cloud Accelerator related product launches over the last several years. Robert is a very strong Product Manager, who thinks about all aspects, including user experience and does a fantastic job rallying folks towards a unified mission/launch. He's an amazing team player, fun and easy to work with, and I would highly recommend him. Robert is a great asset to have and would add immense value to any organization he is part of.

I highly recommend Robert as a top-tier product manager. His expertise in building strong products and solutions with a customer-centric approach sets him apart from the rest. Together, we built cloud-based GPU infrastructure for machine learning and visualization workloads on GCP. Along the way, Robert was constantly recognized from both the sales and engineering sides of the PM fence, for his customer focus, expertise and passion in the space. If you're looking for a product manager who can lead your team to success, operating independently, look no further than Robert.

I truly enjoyed working with Robert. He is an excellent, self-driven, results-oriented product management leader. Robert's collaborative and analytical approach along with his swift follow-up makes him one of the best product managers that I have worked with. His passion for building the right products that offer customers immense value puts him apart among others. Robert is very good at tackling tough products positioning issues leveraging market needs as well as engineering data. He truly demonstrates management leadership bringing teams and partners like AMD together, resolving conflicts, recognizing top requirements, and driving priorities towards successful product launches. The best part of Robert is he delivers all this with a bright smile on his face with lots of positive energy. It is my privilege that I get to partner with him. Thanks Robert!

While working with Robert over the last year and a half at Google, I have seen how well he leads cross functional and strategic efforts in order to deliver on products and projects with incredibly complex ambiguity, and shaping these into deliverables which customers across GCP can utilize both internally and to millions externally. This includes complex product design, launch strategies, cross functional partnerships across software engineering, capacity planning and global expansion scaling. This has resulted in his continual active engagement and consistent phenomenal throughput for our teams, and ultimately for Google. I would recommend Robert without reservation as a team member, as a Product Manager & beyond as a reflection of his approachability and working charisma.

I've had the pleasure of working with Robert on multiple $XXM projects at Google Cloud. Specifically on GCE for HPC, his leadership in driving product vision, simplifying ideas to concrete action items was really inspiring. His industry expertise and customer empathy is commendable and it reflects in all the products he builds. It has been a great joy to work with and learn from Robert.

I had the privilege to work with Robert during my time in Google Cloud. He delivered across multiple technically complex spaces despite executive change management events and prevailing coordination headwinds. Robert is the go to PM you want in an organization supporting the top technology customers in the world, with a proven track record in HPC and AI. I strongly recommend Robert as a product manager for any company looking to grow revenue and compete to win in today's complex markets.

I've had the pleasure of partnering closely with Robert cross functionally on multiple projects at Google Cloud. Robert has been one of favorite product managers and is a joy to be around. His deep knowledge around product lifecycle, high-performance computing, artificial intelligence and machine learning enrich our joint projects and allows us to approach solutions from multiple angles. Robert is also extremely collaborative, approachable and customer focused. I am inspired by the thoughtfulness he demonstrates and look forward to future projects.

I had the pleasure of working with Robert in AWS-EC2. He is a very sharp, technically savvy product manager, who is an expert in his field. Robert is amazing at explaining complex ideas simply and driving teams to agreements. I've enjoyed all the projects I've worked on with him.

Robert and I worked closely to define strategy, product, and launches for GPU on Google Cloud. His attention to detail, careful analysis of existing and future use cases, and strong competitive research skills have made sense of what can be chaotic subject matter. Robert is accomplished in walking the fine line between demand signals (internal and external) and the stark reality of landing a product at Google, which is no easy task. I highly recommend Robert for any product management role.

I had the pleasure of working with Robert on bringing new GPU VM offerings to Google Cloud customers. Robert is truly a great product manager. He owned a large section of the GPU portfolio for the graphics, HPC and AI segments of the market. Robert was a super positive force in our projects, helping move multiple projects forward on many dimensions. He is very knowledgeable and has driven many decisions in the interest of our customers and the business. His acumen to define the right product requirements and connect with customers was instrumental in multiple projects. As someone on the software development side, I can say that Roberts has been a great partner for me and my team. I was also able to observe Robert on calls with customers, where his knowledge and strong background in the GPU space helped generate considerable customer interest and led to many positive product decisions.

Robert exhibits the best of product management - customer empathy, engineering credibility, bias for action, collaboration and leadership. I'm privileged to have worked with him, and have seem him navigate an intense growth curve in the gaming, machine learning inference and high performance computing markets. Robert is someone I could always count on as a co-worker, and I'm happy to give personal references for him at any time.
Robert was one of my favorite people to engage with in a room with a whiteboard. The guy has a vision and he can not only understand the big picture but also engage with someone else and share it with them. I had not worked with many Product Managers when we met, but through our interactions I came to have a very high bar for them! He really knows his product and how to navigate the lifecycle with a large and diverse set of teams in place. He communicates clearly and knows what questions to ask to define concise requirements. I learned so much from working together and know that because of his technical and social skills he will be successful in any role he finds!

Robert is an expert in ALM tools and process development. He is a very effective problem solver finding creating methods to resolve complex interdependencies inherent in a large corporations data systems. I highly recommend Robert and wish him the very best!

I had the pleasure to work with Robert in the same group for many years and we collaborated in delivering several successful products. He is definitely one of the best product managers that I have worked with: His technical depth enabled him to drive clear definition of product requirements, which was a challenge for complicated products which have thousands of requirements; He was process oriented and he took initiative to migrate and optimize the requirement management process and infrastructure which improved the execution efficiency of the organization which had hundreds of developers working together. Robert's ability to turn ideas into reality impressed me greatly. He was able to drive solid execution and influence stakeholders effectively. He was a definitely an asset to our organization.

I worked with Robert in Intel's Open Source Technology Group and he was awesome to work with. One of the things I liked most about him was his ability to work through difficult situations with difficult personalities to keep people on-task to solve the problem at hand. Robert was able to think outside the box and with his problem solving approach and abilities he was a very effective partner in driving improvements and discipline across the team. He was often the person who was able to help mitigate debates and get people to move past their disagreements. I really enjoyed working with Robert and would welcome the opportunity to do so again. Anyone who is fortunate enough to have Robert on their team should be very thankful.

Robert possesses a very deep technical knowledge of his domain. He is proficient and efficient in utilizing adequate tools to streamline product planning and is very pleasant to work with. I have found him to be a quick thinker on both strategic and tactical level. Robert is a true asset to the team, as he is someone who gets the job done.

Robert is a very sharp, technically knowledgeable product manager. He is a quick problem solver and is poised to take action to resolve issues independently. I have worked with Robert on Android OS product planning as well as software development lifecycle process improvements and find him to be a valuable asset to the team.

I had the opportunity to meet Robert in person to discuss the shortcomings of the process and tools we had. The insights and the vision Robert had was awe-inspiring. He could look beyond established norms and challenge them to bring out the best. I was particularly inspired by his ability to command a room and get people on board with ideas—even people who were initially on completely different pages. He was a pleasure to work with and helped me broaden my horizon.